Irrigation Systems/Pivots and Controls
Fister Electric, Inc. has been servicing and building irrigation controllers and systems for 50 years. Gale Fister's four sons grew up working with their dad on ranches and farms all over rural Western Montana, building irrigation controls. This experience provided us with extensive first-hand knowledge about irrigation equipment.
Throughout the years, we have custom-designed & built many different systems, as well as installed pre-built packages. We understand the electrical and mechanical workings of the systems, and how critical it is to keep them running effectively during sprinkling season.
We work on everything from small systems to large pivots. We are experienced with pipe systems as well. There are not many electrical companies out there these days that understand controls very well, but we have the years of experience and understand them quite well. We can help you get your pivot running and help you keep it aligned and running in a straight line.
Let our experience in this field benefit your operation. Give us a call at 406-543-7542 for any of your needs, whether a minor service issue or a major install.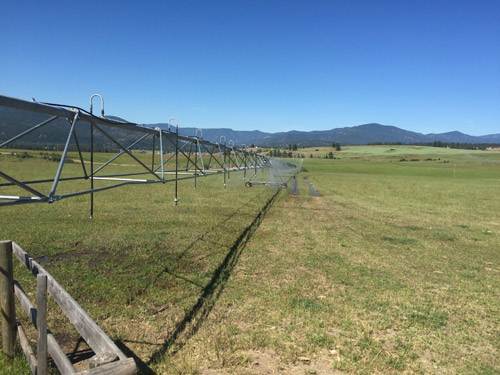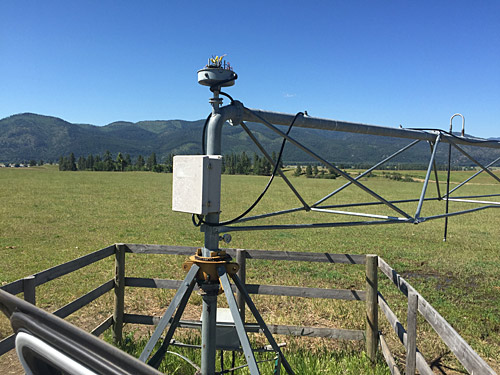 Irrigation Pivot